Nawaz Sharif in air ambulance
Hyderabad: Former Pakistani prime minister Nawaz Sharif is on his way to London in an air ambulance today. Personal Dr Adnan will accompany him. Nawaz Sharif is moving to London for medical treatment. Sheriff's Sharif said after taking advice from doctors in London, whether to take Sharif to the US or not.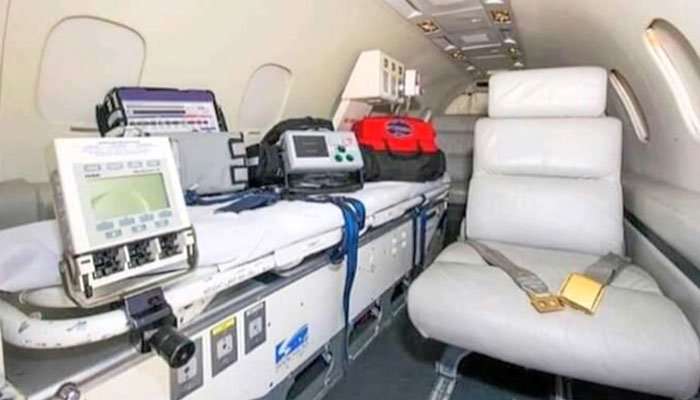 With Nawaz and Shebaaz leaving the country, seniors are looking into the affairs of the PML-N party. Sharif was to be taken on a special ambulance flight from Haj Terminal in Lahore. The court allowed Sharif to travel abroad for treatment. However, a copy of the order must be shown to the immigration authorities. Sharif has been sentenced to life imprisonment in a criminal case.