Maruti behind those five startups ..!
InternetDesk Special: Maruti Suzuki is the number one car dealer in the country. The company has a history of making average mid-sized dream cars that always meet customer needs. Consumer tastes are changing rapidly now. The world is rapidly moving towards driverless cars. Creating technology in this way .. It is important to use it effectively. Against this backdrop, the company hopes to take advantage of the now-burgeoning startups in India. To this end, the company is promoting five start-ups under the Mobility and Automobile Innovation Lab (MAIL) program.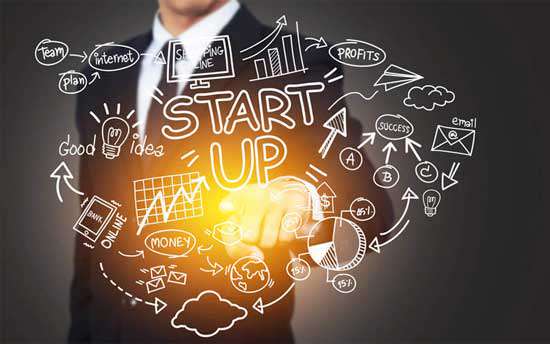 Maruti has announced the launch of the first MAIL program to promote startups. The company said it would work with startups in the mobility and automobile sectors. Maruti Suzuki MD Ayukawa said, "Indian automobile is in trouble. Many obstacles have arisen. This is the first time we are teaming up with new startups and we are entering a new era in the automobile sector. "
The startups selected under this program will be trained for three months with top level experts in domestic and international startups. Experts at Maruti are guiding these startups. These startups have the option of using the Maruti Suzuki test center bed. These startups are now expected to meet market requirements. The latest startups are expected to be useful to the company in logistics, IoT, security, monitoring, plug and play solutions. Of these options, Sensegiz, Zen and Identify are in the top three. Sensegiz and Jen had the opportunity to work directly with Maruti. Some money is paid from Maruthi for this. Maruti will also contribute to Enmovil and Doctrine.
Sensgij
This startup was launched in 2013 by Abhishek Latte and Apurva Shetty. The company provides manufacturing and services for Internet of Things devices, such as sensors, security, real-time tracking applications, cloud and analytics, based on sensors for business and industry.
Zen
This startup was launched in 2017 by Ayush Jain. Makes an artificial intelligence-based chatbot. It is used to enhance the experience of artificial-based engines. They will also be able to analyze the customer experience and provide better services.
Identify
The startup was launched in 2016. It was founded by Dushyant Deshiraju, Krishnakarthik Jasti, Anirudh Injeti, Vineetha Penumatsha and Rajashri Jasti. Using Computer Vision, with the help of cheap Internet of Things, it is possible to improve the safety of drivers and passengers.
Enmovil
It was launched in 2015 by Nanda Kishore and Ravi Balusu. It provides services related to analytics. As part of this, the company will provide ERP and CRM services for backend networks.
Daktron
It was launched in 2017 by Ajay Kabaddi. The company is working to develop the next generation of artificial intelligence services based on plug and play. Developed infrastructure management and training systems.